SPL's experience with Green Oak was recently called upon.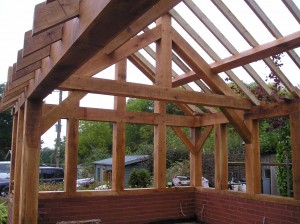 SPL were awarded the contract to manufacture a green oak Sunroom for a Private Client in the Midlands.
SPL provided the complete package from design, structural calculations and manufacture. The client originally had a very simple hardwood conservatory and wanted to upgrade to a more substantial structure.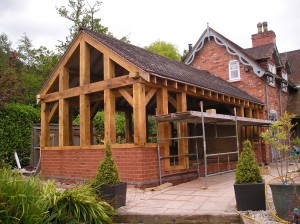 The oak was protected with Osmo Oil to provide a level of ultra-violet protection from the sun.
SPL also provided the high performance oak windows and bi-folding doors to complete the project.