Project: Belmont House in Guernsey Channel Islands
Client: Private Client
This Project was a high specification, traditional renovation converting a large house into apartments. We were required to achieve a high level specification complete with performance.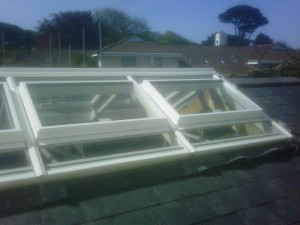 During this project we worked direct with the client and the Main Contractor.
We supplied and installed a large Atrium roof lantern into a pitched roof.
The Atrium roof light was manufactured from Sapele hardwood, factory painted and glazed with 24mm argon filled double glazed units. The rafters were externally capped with a unique Exitex aluminium glazing system for reduced maintenance and increased performance.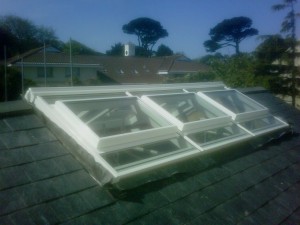 We manufactured this roof light in our factory and transported the finished product to Guernsey and installed it in a weekend.
Within the Atrium roof lantern we also fitted window and rain sensors for the roof vent to allow the client to have full control of the ventilation within the open lounge area.